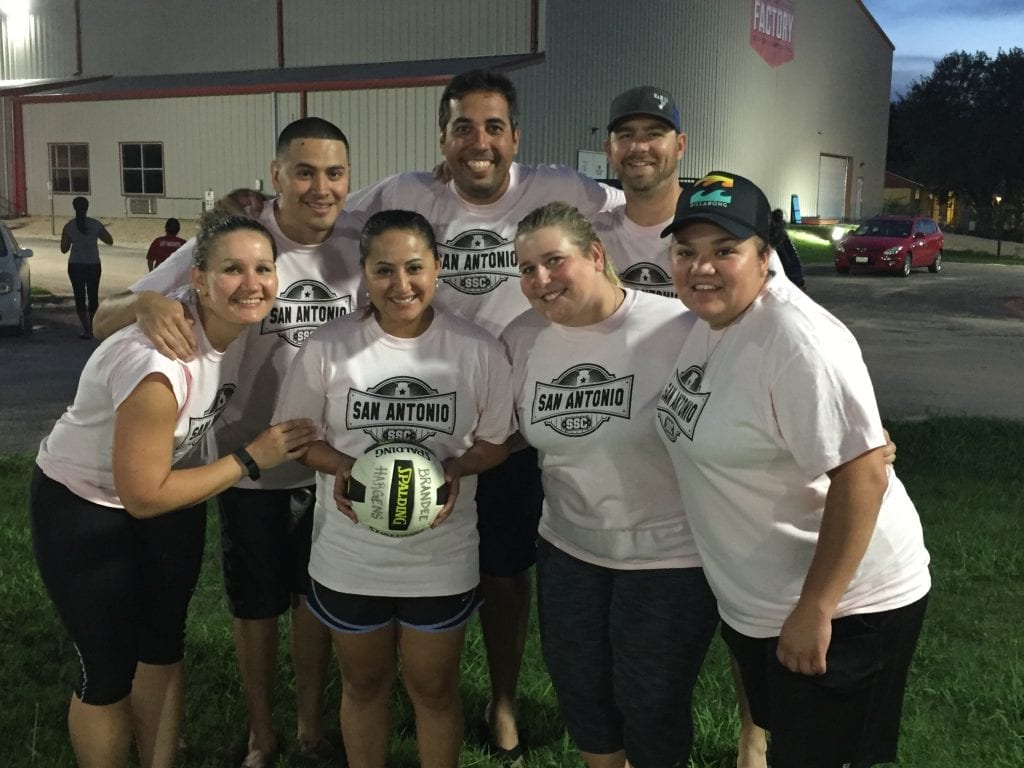 I'd Hit That
Safe Sets vs Strike Force
We started off the night with two great social teams who came ready to play. Both teams were evenly matched and had a lot of laughs in the game. Strike Force came out with some quick points but Safe Sets rallied back into the game. Strike Force then took the game over and beat them in two sets.

Sand Jobs vs I'd Hit That
Our second featured match-up of the evening was another very great and close game to watch. Both teams are veteran teams who play very hard and are determined to never let a ball touch the sand of their side. There were some long rallies as well as strong serves, but in the end, I'd Hit That took the victory in two sets.

Doc Blockers vs Mita's Balls
Last game of the night and both these teams had plenty of time to get warm for this match. This was a very fast paced game with both teams having some great defensive stops and some great saves. Both teams are very social and love to have fun and you could clearly see that in the game. Doc Blockers have been practicing and worked more as a team with their communication. Mita's Ball's played very well, but it wasn't enough tonight to knock off the tough Doc Blockers as they fell in two sets.

Good luck to everyone and lets have a great season.